Camping right on the river Waal
With views views across the river the Waal
Camping Waalstrand is a well maintained terraced campsite offering stunning views across the river Waal. The tourist pitches, close to the water, offer you a first-class view across the river with its numerous passing boats and barges. A panorama to enjoy from inside or outside your caravan, or while you are casting your fishing line
From 2020 Camping Waalstrand will be completely dog-free.
Camping Waalstrand a place to unwind.
It is not yet possible to book online.
We are currently making all the preparations.
It will be possible again in mid-December. You can send us an email with a request.
"The Gelderse Poort",
Surrounded by nature
Views across the river Waal
Directly on the riverside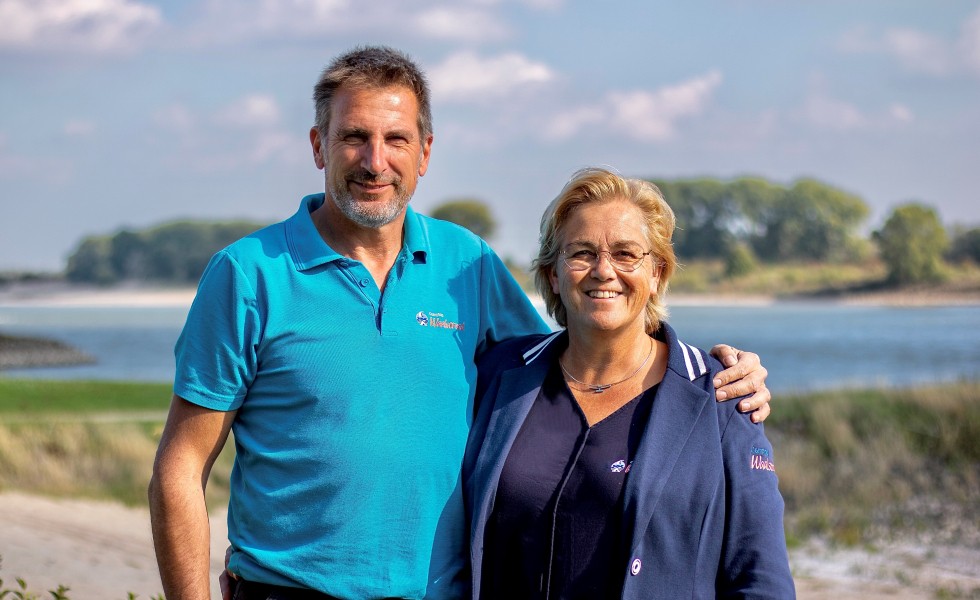 We welcome you
We would like to welcome you to the website of our hospitable, characterful, green campsite.
If you come to Camping Waalstrand for a weekend, short or longer holiday, we will do everything we can to make your stay as pleasant as possible. If you have any questions, do not hesitate and contact us.
Roger Cornelissen en Anciëlla Tap
Ge mot 'r gewès zien!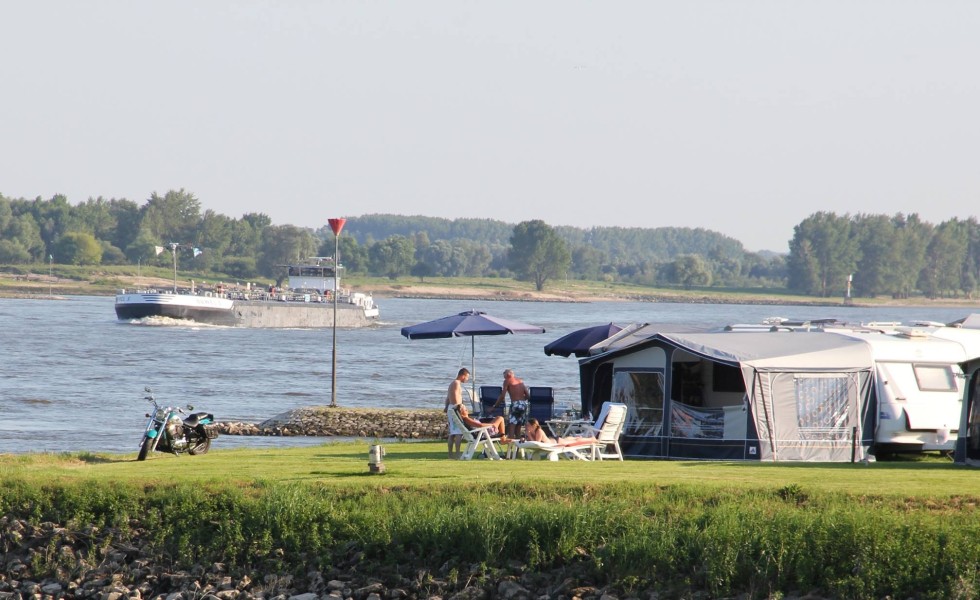 Camping on the banks of the Waal
The campsite covers 4 hectare (10 acres) and is situated in the middle of "De Gelderse Poort", an extensive delta where nature has been allowed to freely go its way, for the past several years. You can walk and cycle freely along the river forelands, where Galloway cattle and Konik horses are grazing, where beavers are building their lodges and where plants and birds that disappeared from our country until recently, are settling in again.
Book a camping pitch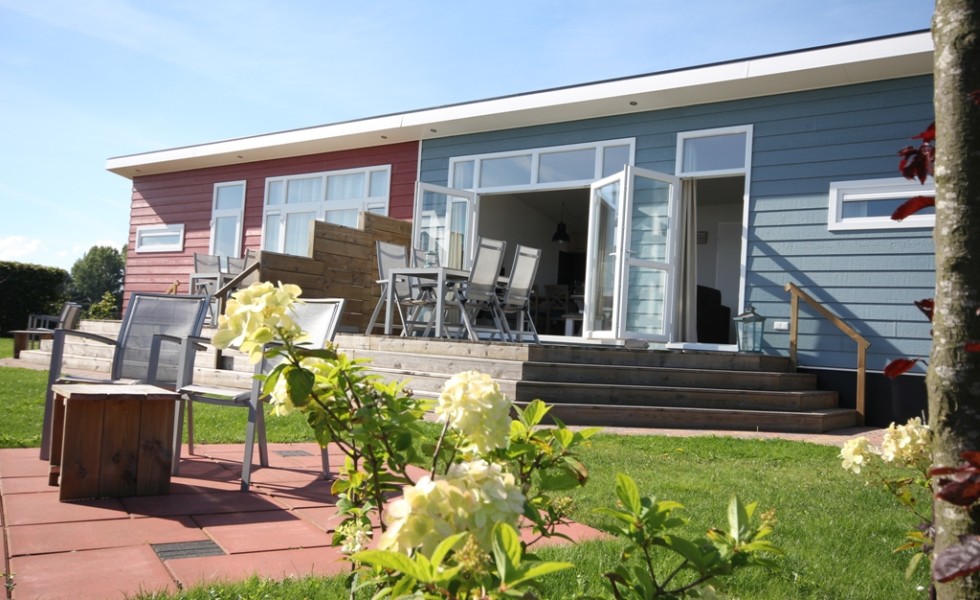 Rentals at the river
Quietly situated on the mobile home section of our campsite, we have two Sunseeker mobile homes with a view on the river. We have a Muller mobile home is located at pitch 1, the Sunseeker Kreta is located at pitch 2 and the Sunseeker Mallorca is located at pitch 3, directly at the water.
Rent an accommodation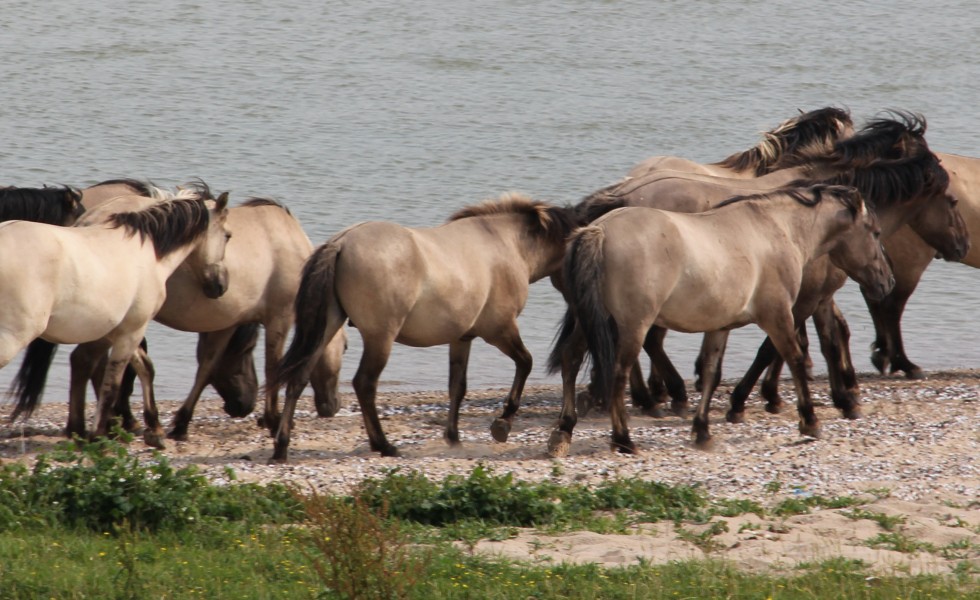 Cycling and hiking in the area
The dikes and nature reserves offer many opportunities for exploring the surrounding area by bicycle or on foot, directly from the campsite. Ferries provide unexpected cross-river connections.
Discover the surroundings
Experience the river
So much to do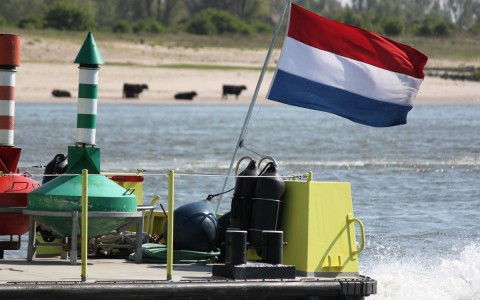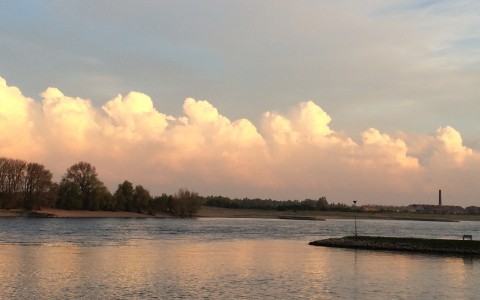 Recreation and facilities
At Camping Waalstrand you can enjoy various facilities for a carefree holiday. We do not offer organized animation. However, there are plenty of facilities to keep you entertained. In the reception we like to tell about the activities in the area or beautiful routes for cycling or walking.
For active fun we offer a swimming pool, a play ground with a boule course, a large chess game, a table tennis table, a trampoline, play ground equipment and a playing field (former tennis court).
A sandy beach where you can enjoy the summer.
Bicycles for hire.
Café with terrace where you can have a cup of coffee and enjoy the view across the river Waal.
A trailer ramp for small boats.
And of course, most importantly, our hospitality.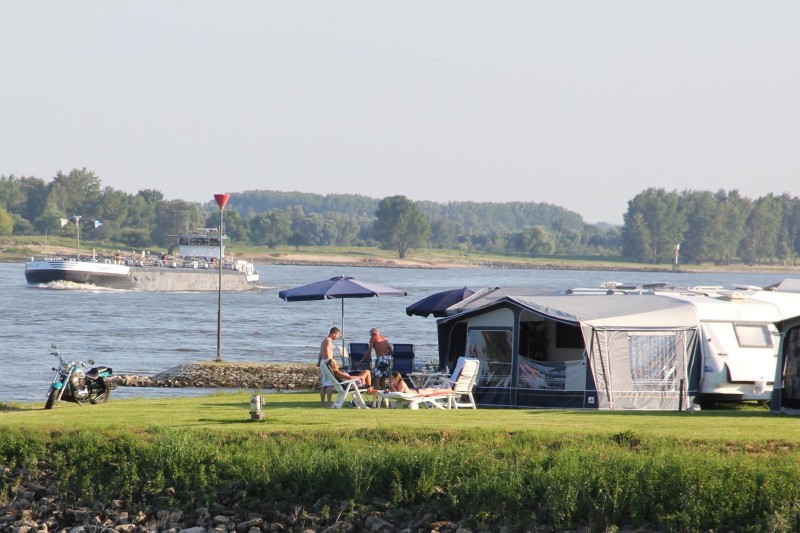 Camping pitch at the water
Relaxing at the water. Set up your camping equipment directly at the waterside.
Book directly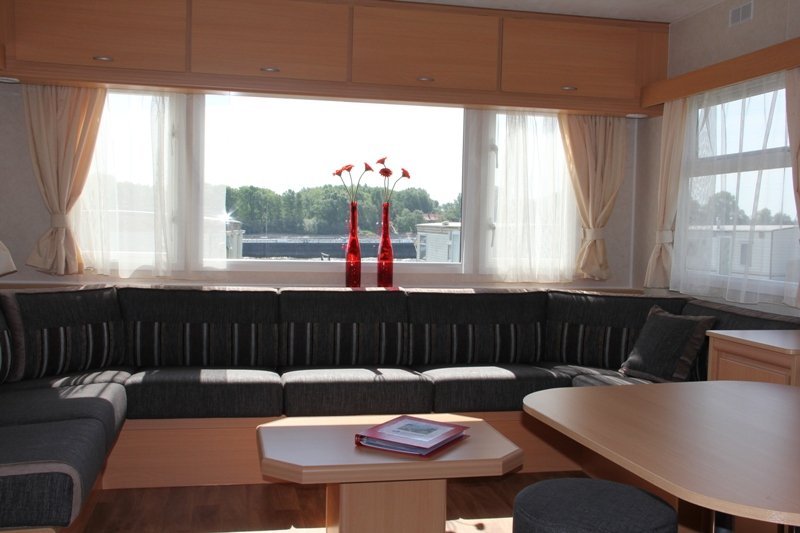 Rentals at the waterfront
Celebrate a holiday in a luxury mobile home at the Waal.
Book directly
Rent Luxury Chalet
Rent a luxury chalet fully furnished with beautiful views over the Waal.
Book directly